St. Tropez is definitely one of the best sunless tanning brands you can find, and you can keep your sun-kissed skin all year with the St. Tropez Self Tan Starter Kit. The kit includes three self-tanning products to make a natural-looking healthy glow easy to achieve.
"Founded in 1993, St. Tropez specializes in head-to-toe self-tanning products that are perennial favorites among celebrities and beauty editors. Known for its great-smelling, non-streaking, ultra-hydrating formulas, St. Tropez brings you the sun-kissed magic of the Riviera, delivering quality and excellence in every product it makes," from Nordstrom.com.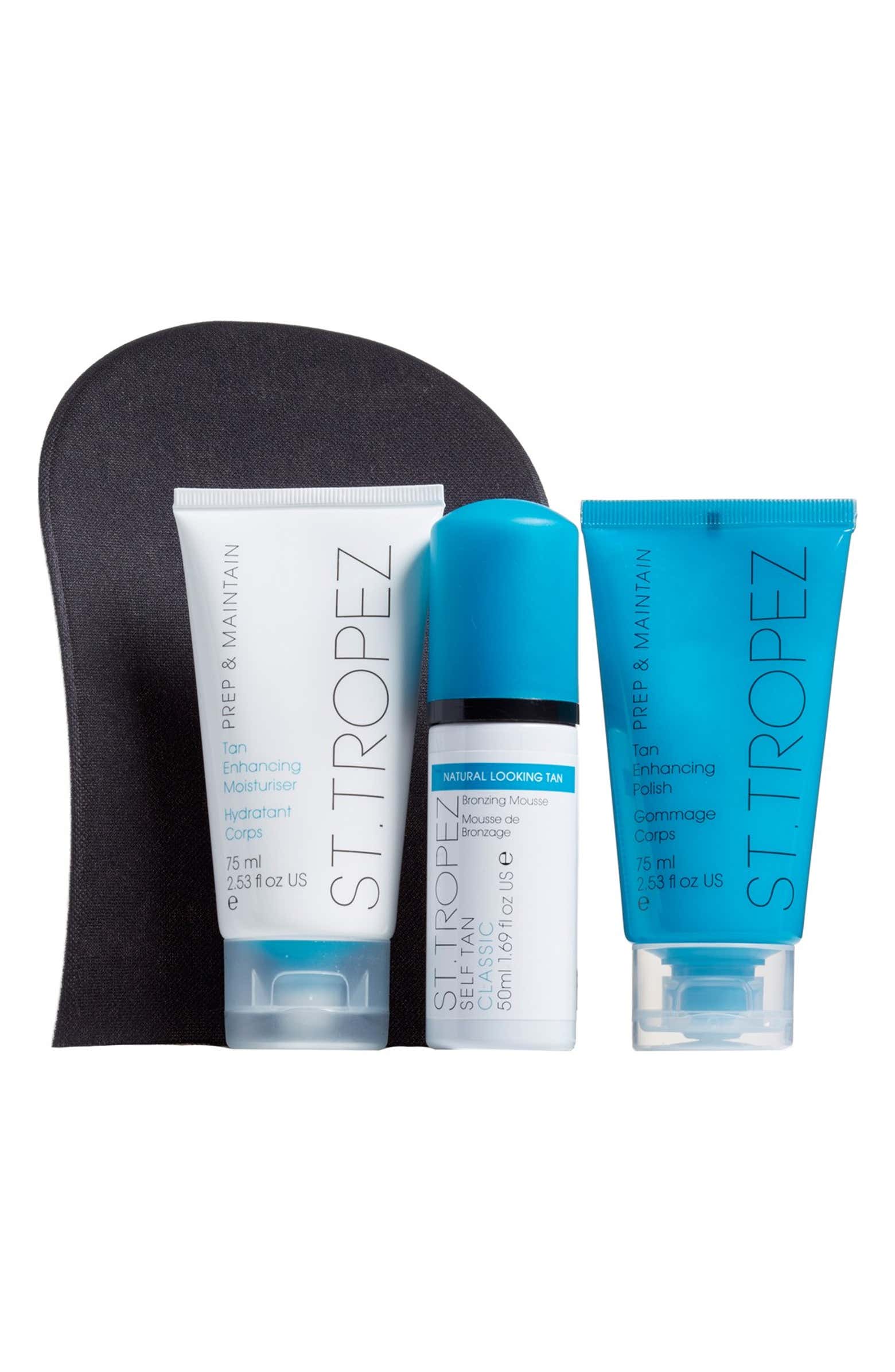 The St. Tropez Self Tan Starter Kit includes:
Tan Enhancing Body Polish (2.53 oz.): exfoliate your body to prep skin for tan application
Tan Enhancing Body Moisturizer (2.53 oz.): apply to elbows, knees, hands and feet to moisturize.
Self Tan Bronzing Mousse (1.69 oz.): pump into the Applicator Mitt and apply in circular motions, making sure all areas are covered.
Tan Applicator Mitt for smooth and even application of tanning products
The smell of the St. Tropez products is better than the rest, so you can apply your tan and go without worrying about the terrible smell that's typical in other self-tanners. Shop the St. Tropez Self Tan Starter Kit now at Nordstrom for $25.