The latest M∙A∙C Cosmetics Viva Glam collaboration is the new Viva Glam Sia Lipstick. "This iconic campaign's newest spokeswoman has broken pop's artistic boundaries with her avant-garde style and exhilarating vocals – accompanied by soulful songwriting that inspires countless fans to raise their own voices," says theM∙A∙C Cosmetics description.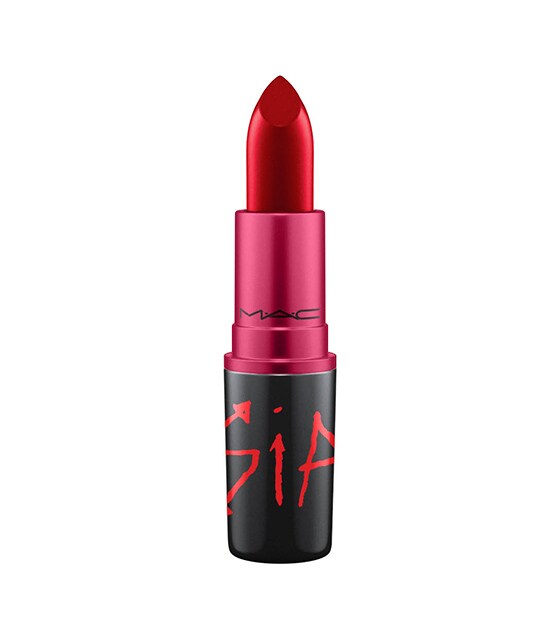 Viva Glam Sia is a matte, bright yellow red. Sia's warm, vivid red matte finish lipstick in limited edition packaging features Sia's signature.
Sia shared the photo (top) on Facebook stating, "Inspiring you to raise your voice with MAC Cosmetics x #VIVAGLAM 
? Sia, alongside Maddie Ziegler, unveils the bold red lipstick 
? All proceeds benefit the M•A•C AIDS Fund. – Team Sia."
"Since 1994, every cent from the selling price of Viva Glam Lipstick and Lipglass has gone towards helping women, men and children living with and affected by HIV/AIDS," M∙A∙C Cosmetics says about the lipstick line. Give back and shop the latest Viva Glam Lipstick now at M∙A∙C Cosmetics.