Discover the limited edition Essie Spring 2019 Collection, a floral inspired collection of "six delightfully decadent, limited edition shades will have you putting your perfectly manicured pinkies out."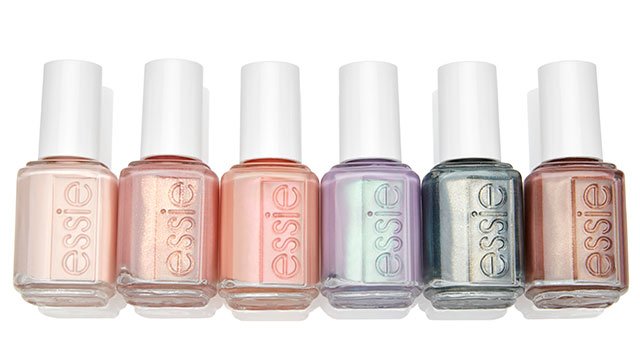 The six shades of the limited edition Spring 2019 collection include:
Stirring Secrets: a light nude beige cream nail polish with hints of rose
A Touch of Sugar: a sheer pink nail polish
Pinkies Out: a pearly apricot coral nail polish
Tiers of Joy: a periwinkle blue nail polish with lilac iridescence
Reign Check: a metallic dark teal green nail polish
Teacup Half Full: a chestnut brown nail polish with golden iridescence
"This spring it's time for pinkies out and picture hats on! afternoon tea in the garden is all about a teacup half full, so slip on your favorite flowy dress and get ready to enjoy tiers of joy with a touch of sugar. Never take a reign check on this tea party, there are too many stirring secrets you won't want to miss!" says Essie.
View the whole limited edition Spring 2019 Collection now at Essie.